The 2018 Olympic games in PyeongChang South Korea are an exhibition of diversity in sport.  Every four years the United States has an opportunity to show the world just how diverse we are.  While the likes of Chloe Kim (U.S. born Korean American gold medalist snowboarder) are making headlines, the 2018 U.S. Olympic team is one of the largest and most diverse ever.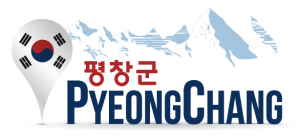 Quick statistics on U.S. Olympic team diversity for the 2018 Olympic games in PyeongChang South Korea.
242 athletes
108 female (45%)
10 African-Americans
11 Asian-Americans
3 Latinos (plus 1 for Puerto Rico and even a Mexico athlete who grew up in the U.S.)
2 openly gay athletes
age range 17-39
In a challenging global environment where seemingly diversity is not always welcomed, this is an area where the United States does lead and hopefully will continue.  Regardless of the medal count the stories of the Olympic games and the challenges of the athletes are always a great story.